Full information about League of Legends skin K/DA ALL OUT Akali.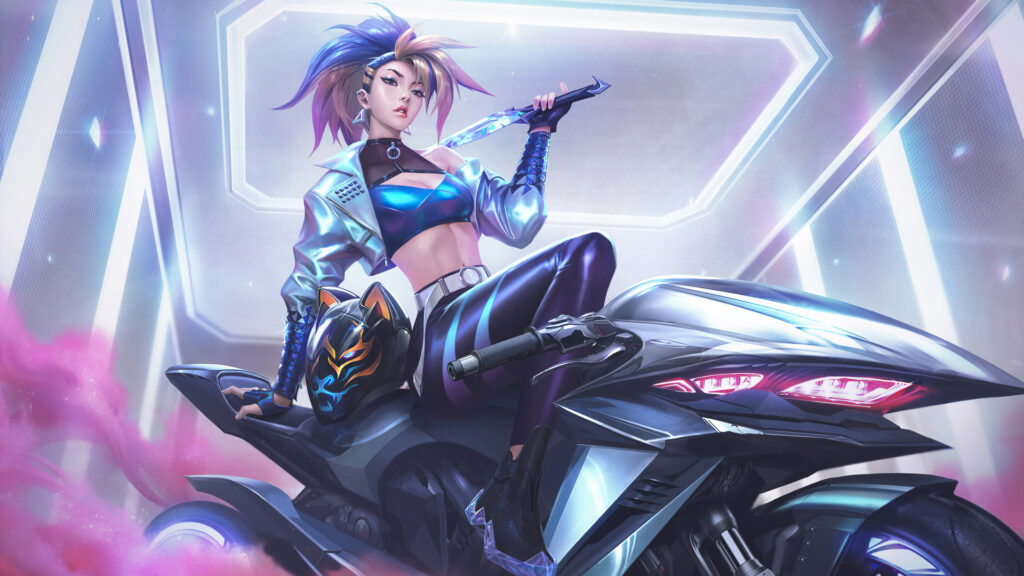 Features: New visual effects, New sound effects, New animations, New recall, Chromas
| | |
| --- | --- |
| Skin Line | K/DA |
| Release | October 29, 2020 |
| Splash art Artist | Pan Chengwei |
| Concept artist | Unknown |
| Price | 1350 RP |
| Type | Epic |
| Voice Actor | Krizia Bajos |
| Availability | Loot eligible |
Video K/DA ALL OUT Akali
In-game KDA ALL OUT Akali video review. Shows off animations, gameplay and ability effects.
K/DA ALL OUT Akali

skin Biography

Fresh off her success with True Damage, Akali hits the stage full-throttle with her bold edge and fresh new direction. She spits fire with a mic in hand and pushes the band to the bleeding edge, because that's what the baddest do.
K/DA ALL OUT Akali

Chromas

All available K/DA ALL OUT Akali chromas. Price: 290 Riot Points for each.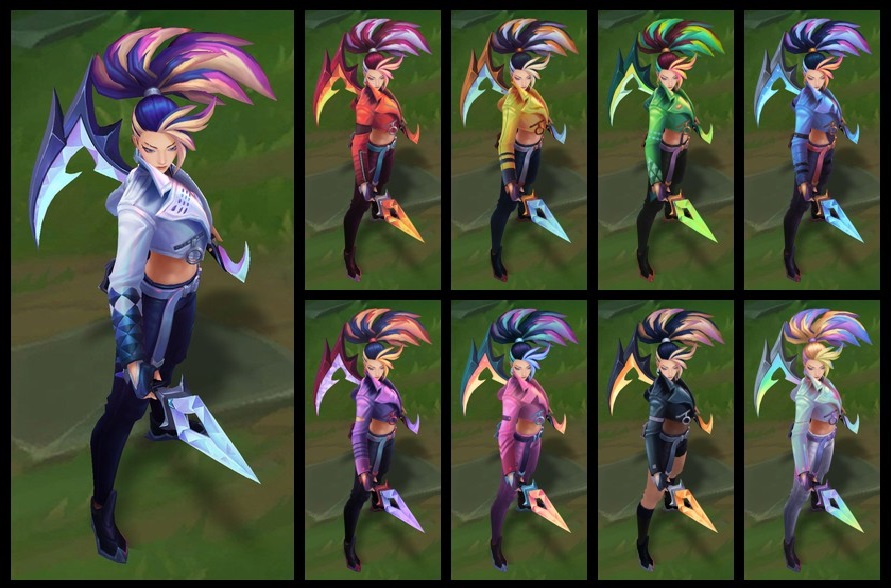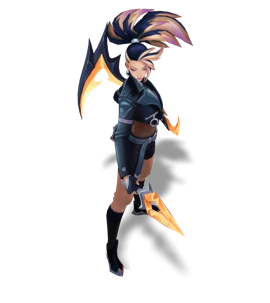 Visual Effects
The process of creating Visual Effects for skin KDA ALL OUT Akali.
These are visual effects that I created for the K/DA All Out Akali skin for League of Legends.
Creating the visual effects for K/DA this year was a unique challenge and opportunity. We regularly update old content in League of Legends, but it's generally taking very dated content and bringing it up into our modern art standards. However this is the first time we've released a second line of skins for the same champions in the same thematic universe. The concept and character teams did a fantastic job of evolving the costume designs to feel fresh and elevated for their journey from breakout group to queens of pop.
We wanted the visual effects to evolve in the same way. This year Walker Paulsen (artstation.com/cyan_fox) did some amazing exploration into using meshes with unique UV setups to create kaleidoscopic effects which was an element we integrated into all of the K/DA All Out skins to make them feel cohesive. We layered up some sparkles and lens flares on top of these effects to give them a glittering sheen. For Akali I also made sure that the tiger motif from her helmet's design was a prominent visual in her passive and ultimate abilities.
My vision for her Twilight Shroud was to create the feeling of a dance floor after it has been filled with mist from a fog machine, with lasers shining through the mist.
Overall, the team did a fantastic job and we're very pleased with how the VFX came out.

Oliver McDonald