Full information about League of Legends skin Odyssey Aatrox.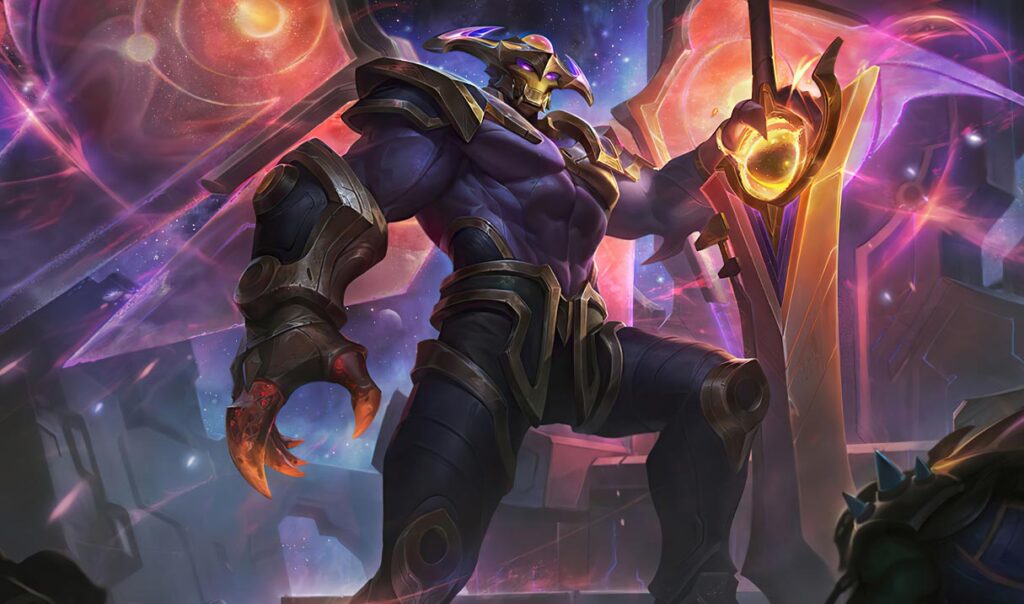 Features: Voice Filter, New SFX/VFX, New Animations, New Recall, Chromas
| | |
| --- | --- |
| Skin Line | Odyssey |
| Release | October 15, 2020 |
| Artist | Zhong Yang, Kudos Productions |
| Price | 1350 RP |
| Type | Epic |
| Voice Actor | Ramon Tikaram |
| Availability | Loot eligible |
Odyssey Aatrox skin Biography
Aatrox is a violent and notorious crime lord whose name is feared throughout the criminal underworld. He is also disfigured by Ora abuse. Seeking to purge the substance from his body, he abducts Templars to extract it—and kills them when they are unable to do so. He has seized a number of high ranking Templar priests in order to draw out Karma, who he believes will finally heal him.
Odyssey Aatrox Chromas
All available Odyssey Aatrox chromas.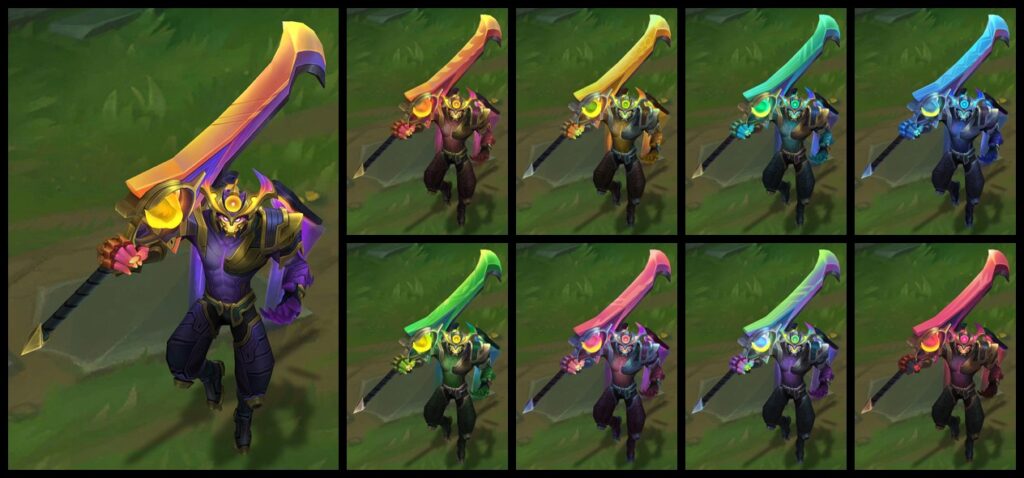 Video in-game chromas League of Legends.
Video Odyssey Aatrox
In-game Odyssey Aatrox video review.